tschk!talks 020
Ideen, Projekte, Lebensentwürfe: tschk!talks bietet ein Forum für Präsentationen von Freunden für Freunde.
Diesmal das zweite "tschk!talk SPECIAL" in gesungener Form mit einem DOPPEL-Konzert.
We more than proudly present:
The Great Park & Mute Swimmer
Wann? Freitag, 20.04.2012, 20:00h
Wo? La Lupita, Skalitzer Str. 135A, Kottbusser Tor
20:00 Uhr // Doors Open
21:00 Uhr // Mute Swimmer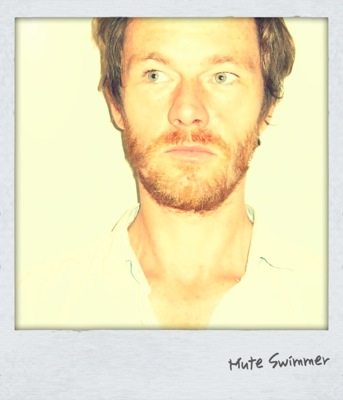 Mute Swimmer is a moniker of British songwriter and visual artist Guy Dale. He has described his work as being 'governed by grace, doubt and sabotage'. Dale is as fascinated with stretching the songwriting form as he is in dismantling it. As such he approaches the song with the tactics of a performance artist taking the process of writing and the moment of performance itself as a subject. Romantic, ironic and hauntingly melancholic by rapid turns he has quickly earned a reputation as a compelling live performer.
'…like Talking Heads trashing Nick Cave's wendy house in a Samuel Beckett production' – tm
'deft deconstructions…a performer that commands attention…intense and revealing' – argus
22:00 Uhr // The Great Park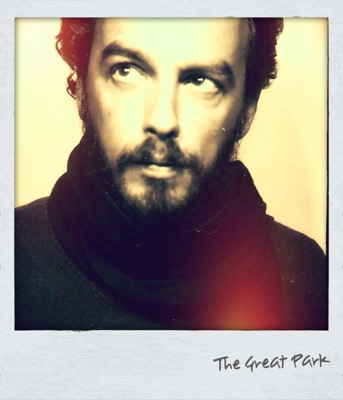 Stephen began making music whilst living on a remote farm in rural Ireland – using acoustic guitars, the family's piano, brooms and chains. His lyrical, narrative songs bear the influence of the fields of County Cork and the streets of Berlin. Images of persecution abound, songs of urgent travel and a search for home – the unifying theme is that of grave drama within 'The Great Park'.
He has played over 150 concerts each year for the past several years – touring Germany, The Netherlands, Switzerland, Poland, Belgium, Spain, Portugal, Italy, Denmark and the UK. He has released over 12 albums on the DIY label Woodland Recordings, a compilation through the German label Timezone and his songs have been covered on releases by Liz Green, The Sons of Noel And Adrian and others.
He likes rooms with echo, train journeys, tram rides and girls on bicycles.
"Ein kompromissloser Musiker, der mit bestätigtem Optimismus musiziert. Nicht, um davon zu leben, sondern, weil er dafür lebt." – Süddeutsche Zeitung
23:00 Uhr // Salon Special
Party, Drinks, Gespräche und gute Musik.
tschk!talks — Trash, Spaß, Chaos, Herzblut, Kurioses in der Lupita